The other enemy: the cold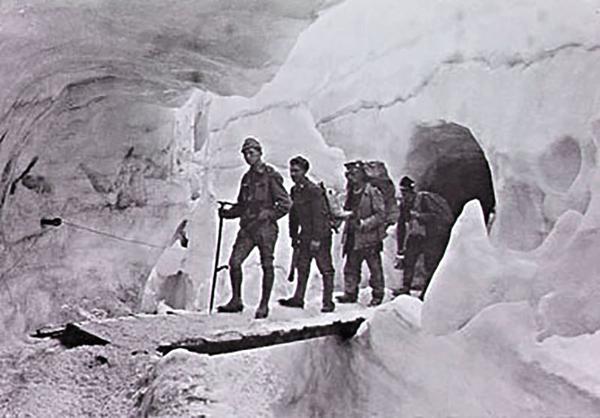 LISTEN :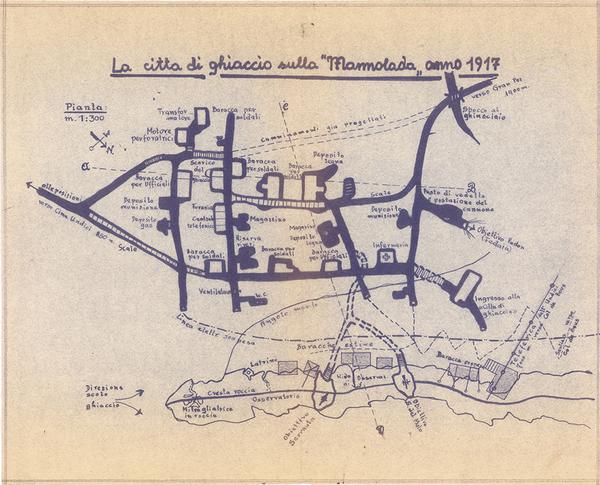 Above a certain altitude: the shape of cold
Near its summit, Marmolada looks as if it is kept immobile in the vise grip of ice. Anyone who had the honor of seeing its glacier at the end of the 19th century would have had this sensation for sure. At that time, the glacier retained much of its mass and extended down as far as the Fedaia pass, making a major impression on the surrounding landscape. Today, the Marmolada glacier is melting before our eyes, as are all of the glaciers throughout the Alps. With its evident markings of a rapidly retreating glacier, Marmolada testifies to a phenomenon that our planet is undergoing and that concerns everywhere and everyone on Earth, that of global warming. The World Health Organization estimates that the gases produced by burning the fossil fuels causing this phenomenon result in seven million deaths each year and will be the cause of famine for another 100 million people around the world over the next ten years. Talk about a war-like scenario.


LISTEN :