The calm before the storm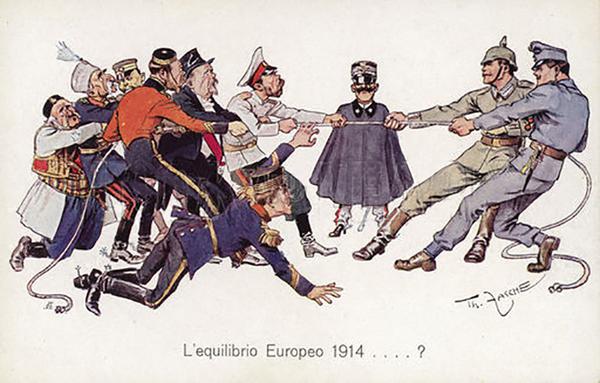 LISTEN :
By the 1800s, the presence of certain competing superpowers had begun destabilizing the situation in Europe. In addition to these rivalries were the aspirations of autonomy of certain ethnic groups within the various empires. War was imminent, a powder keg waiting for a spark. In the end, a lust for conquest and power prevailed, and defenseless populations were thrust into a veritable hell. All-out war broke out in 1915.The first military actions in the area of Marmolada came about near the Fedaia Pass and the Padon mountain range. Throughout 1915, fighting was concentrated on Padon and in the area of Ombretta and Ombrettola. An initial period of military movements was soon followed by a war of positioning, which pushed troops barricade themselves on Marmolada, digging trenches and tunnels in the rock, earth and ice and creating other outposts, camps and defensive structures to protect from bombings and inclement weather, and soldiers were forced to work and live under extremely arduous conditions.
A matter of equilibrium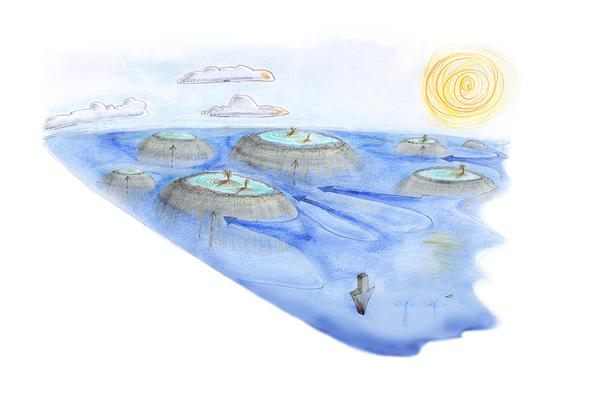 Marmolada is made of rock that tells the story of when, some 240 million years ago, this area of the Dolomites was a tropical seascape featuring a beautiful archipelago. Here, thousands of species of flora and fauna lived together in symbiosis. The remains of the organisms that called this island home then became the basis for the rise of new generations, while also enabling the island to remain above water and survive the test of time—a sort of organic architecture in symbiosis with the water itself, the embodiment of great solidarity and the sharing of resources for mutual benefit. Rising up from the sea floor, its underwater walls anchored this conical island to the sea floor, and a thriving ring of rock crowned the perimeter of its summit, right at the waterline, protecting it within a tranquil lagoon. But this tranquility did not last long, disrupted, as it was destined to be, by the eruptions of two volcanoes, where now there are the town of Predazzo and the Monzoni Valley. Nonetheless, the archipelago survived and the barrier reef managed to rebound.

LISTEN :